this is the easiest diy –
in fact, you will probably wonder why i bothered posting pictures.
here we go 🙂
materials needed:
scissors
t-shirt
glue gun
(optional: needle and thread)
1. cut the bottom hem off the shirt and discard
2. cut a 1-1 1/2 inch thick strip of t-shirt
3. cut loop, so you have one long strand.
4. wrap strand around head, and cut so it is 2 inches shorter than the circumference of your head
(the t-shirt will stretch, and you want to be sure the headband is tight enough)
5. to make the flower, simply use a small part of the strand and wrap fabric in a circle
(you can use the glue gun to perfect the flower, and to hold it together)
6. glue the flower onto the t-shirt strand, and tie
that's it!
(you can also sew the ends of the headband together, but since munchkin and i did this project, we took the easy route and simply tied the ends)
have you made these?
super cute and fun!
xoxo.
linking up here today!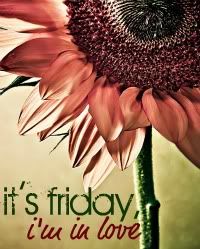 Liked this post? Follow this blog to get more.